Company / Management Policy
Management Policy
Caring for the society for human value creation and the natural environment
We aim to be an environment-friendly company and experts which create human value for the environment in which our customers, friends, colleagues and families live together in harmony.
Management Philosophy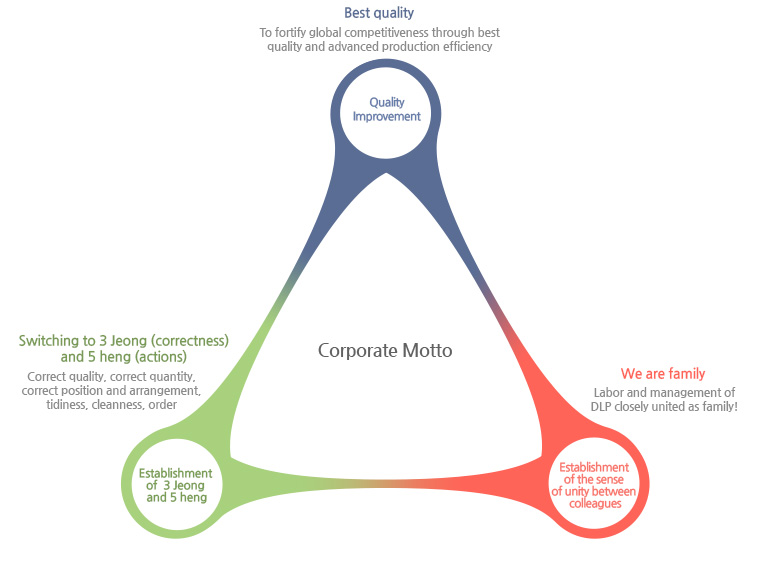 Quality Policy
All the staff of DLP who works hard to achieve fortified competitiveness in the world society that requires best quality and advancement in production efficiency, wishes to grow with the customers who have encouraged and supported us.
The Company has been committed to the development of new technologies. With full support from SBC and by implementing advanced technologies, fully automatic and modern plating facilities and the laboratory/R&D Center, the Company manufactures various products to respond to the rapid development and modernization of the industries.
Taking the opportunity of expansion in the painting factory, the Company has gained the technology advantage as a surface treatment specialist for the auto industry. All the staff of DLP sDLP that leads the auto industry with dominant position as a specialist in surface treatment with the expansion of its state-of-the-art paint factory as a momentum, shall become number one, as before, in the 21st century by cost saving in production, building of production technologies and strict quality control.